A prayer for friendship
By Emma Danzey
Proverbs 17:17 says, "A friend loves at all times, and a brother is born for a time of need."
Maybe you have a lot of friends, maybe you have a close friend, or you might be lonely and need a friend. God designed relationships to benefit us and others. It is important that we take the time to pray for our current and future friends. Whether we are in a new town hoping to make new friends or have lived in the same town with close friends for many years, the Lord values ​​friendship.
Jesus himself calls us friends in John 15:15. As believers in Christ, we have this privilege of being friends of God Himself. This means that he wants an active and personal relationship with us. The way he exemplified friendship is a great way for us to follow it. Jesus loved everyone and had many friends, but his closest friends were believers. We want to be friends with everyone, of course, but today we're going to spend some time praying for those core friends that we can point to Christ and they can share Him with us.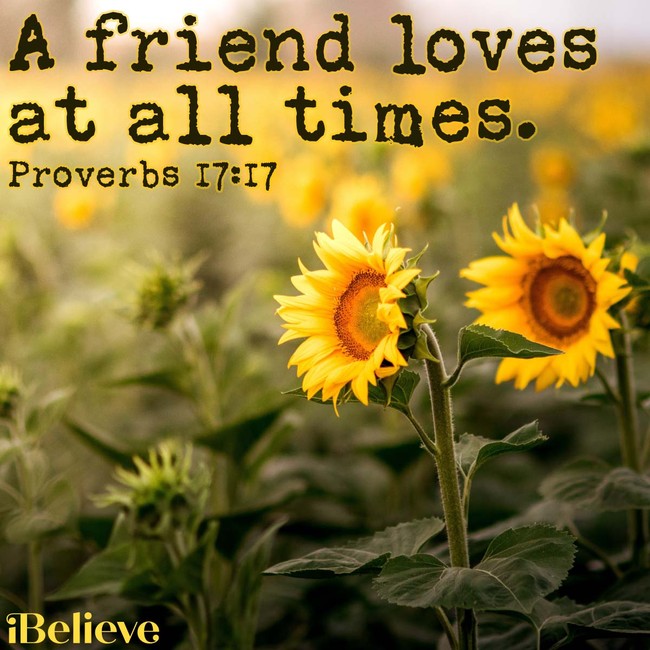 Let's pray:
Dear Sir,
Thanks for friendships. Thank you for creating us to be in community. We pray for those who are lonely and in need of friendship. They say in Ecclesiastes 4:10, "If one of them falls, one can help the other up. Would you please help them see that you are their friend? Would you open their eyes to possible relationships around them? Give them the courage to start with others. Heal where there has been hurt or rejection in the past. We Pray for Others Take a genuine interest in friendship with them and pray that they will feel seen and loved by the Church and you.
We pray for the friends in our lives who are closer to us than brothers and sisters. Help them sharpen each other like iron sharpens iron. Help them speak the truth in love, pray for one another, and laugh together. We ask for blessings and growth in these relationships to be deeply rooted in you and to be faithful witnesses of your love for those around you.
Psalm 133:1 says, "Behold how good and sweet it is when brothers dwell in unity!" We pray for those in need of reconciliation in friendship. Relationships are hard to navigate, and loving other sinners well can be so difficult. Please help those who hold hurts and resentments to turn them over to You. Mend what is broken and reunite them in your name Jesus.
Jesus, you said in John 15:12-13, "My commandment is: Love one another as I have loved you. Greater love has none than this: to lay down his life for his friends." We pray for the power of the Holy Spirit to love well and be sincere with others We ask that the Holy Spirit fill us with sacrificial love to love with which you have loved us.
God, please protect us from friends who would pull us away from you. Proverbs 12:26 says, "A righteous man is cautious in friendship, but the way of the wicked leads them astray." Help us be kind to all, but do not allow the enemy to invade this area to get a foothold. Give us discernment about who we hang out with and when. Show us any boundaries that need to be set.
Lord, You tell us in 1 Thessalonians 5:11 to encourage and build one another up. We pray that our friendships will not be just surface fun, but deep relationships that will encourage and build one another in faith. Thank you for giving us friends who are as close as family. These are sweet gifts from you, and we pray that we never take them for granted, but praise you regularly in them.
Credit: © SalemDesign/Bethany Pyle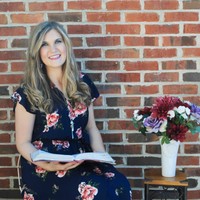 Emma Danzeys Mission in Life comes from Ephesians 3:20-21 and inspires young women to embrace the extraordinary. One of their greatest joys is traveling with the Lord in His writings. She is Drew's wife and they have been married for over a year. Drew and Emma serve in the service of Upstate CRU College in South Carolina. Emma is an avid writer for the Salem Web Network, writing articles on the Bible, life issues, and the Christian lifestyle. Her article on Interracial Marriage was the most viewed article on Crosswalk for 2021. All the Glory to the Lord! She has the pleasure of being the host of her many hats Podcast exploring the many roles women play in serving the One God.
Emma enjoys singing/songwriting, fitness classes, trying new recipes, home makeover shows and drinking tea! During her ministry career, Emma recorded two worship EP albums, founded and directed Polished Conference Ministries, directed Refined Magazine, and was involved in early childhood music education. She is currently in the editing phase of her first published book on singleness. Emma has also had the privilege of being a national spokesperson for Mukti Mission based in India. Mukti has been working to restore shattered lives in India for over 120 years. You can view her articles on her blog at emmadanzey.wordpress.com and watch the Her Many Hats podcast on Instagram @her_many_hats.
Would you like more of your daily prayer? We also have a podcast! This podcast is different from the written devotional you just read, but includes the same commitment to take a closer look at the Scriptures each day. You can learn more by clicking the link below!

Now that you've prayed, do you need someone to pray for YOU? Click the button below!

Visit iBelieve.com for more inspirational prayer content.