WASHINGTON, DC – Six "Tudor Roses" burst onto the stage with such fire and ferocity that the audience erupts in cheers. From the opening number, the cast of Queens captivates the audience. Backed by a red-hot three-piece band, Henry VIII's ex-wives seductively invite us to answer their calls to the crowd as they tell tales of their marital experiences – divorced, beheaded, died, divorced, beheaded, survived. It's a quirky mnemonic learned by British schoolchildren to remember the fates of all six wives.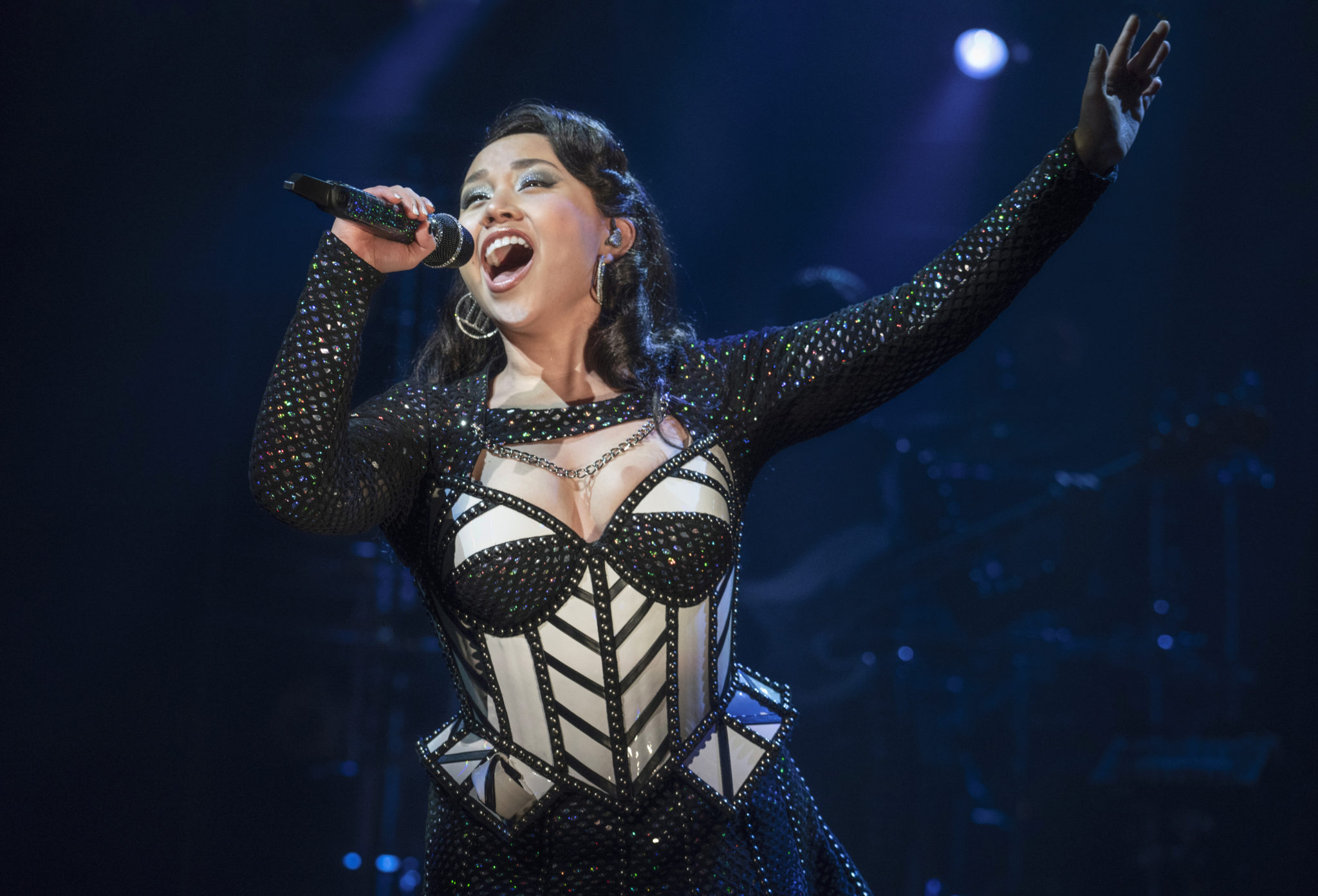 Taking this device and turning it into a pop slash hip hop slash rap musical seems like a quantum leap, but it is what it is and as such it becomes the vehicle for female empowerment. Based on their individual experiences, they enchant us with the cruelty and whims of a notorious king. But as we all know, payback is a bitch. Suffice it to say the audience joins in the fun from the start… and what fun this crazy amazing show is!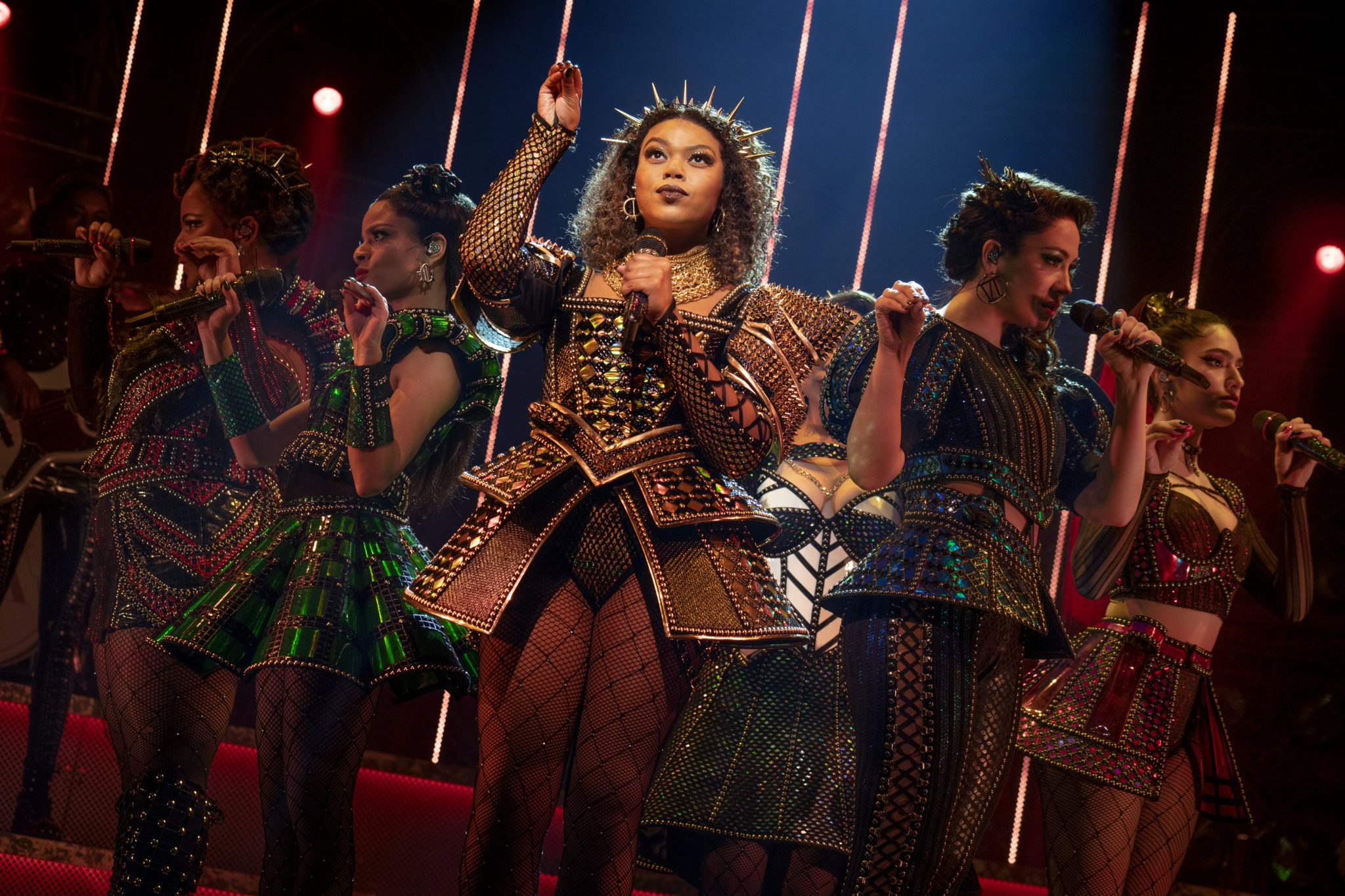 Here's what I wasn't expecting. SIX The musical is a pop music concert – a flashy, sparkling, glamorous and glittering rap concert featuring nine memorable numbers that alternate between the wives' accounts of what they suffered under the king's edicts. Conceived as a competition for the audience to cast a final vote on which of the ladies suffered the worst injustices and penultimate punishments, they each make their case in a mix of street-smart slang and valley-girl slang. It's Herstory versus His-Story and now they have a chance to come back from the grave with royal vengeance to get involved. Breaking the fourth wall to engage audiences, the Queens settle their scores with song and dance as they vie to win our vote. As these divas say, they "have the riffs to curl your ruffs."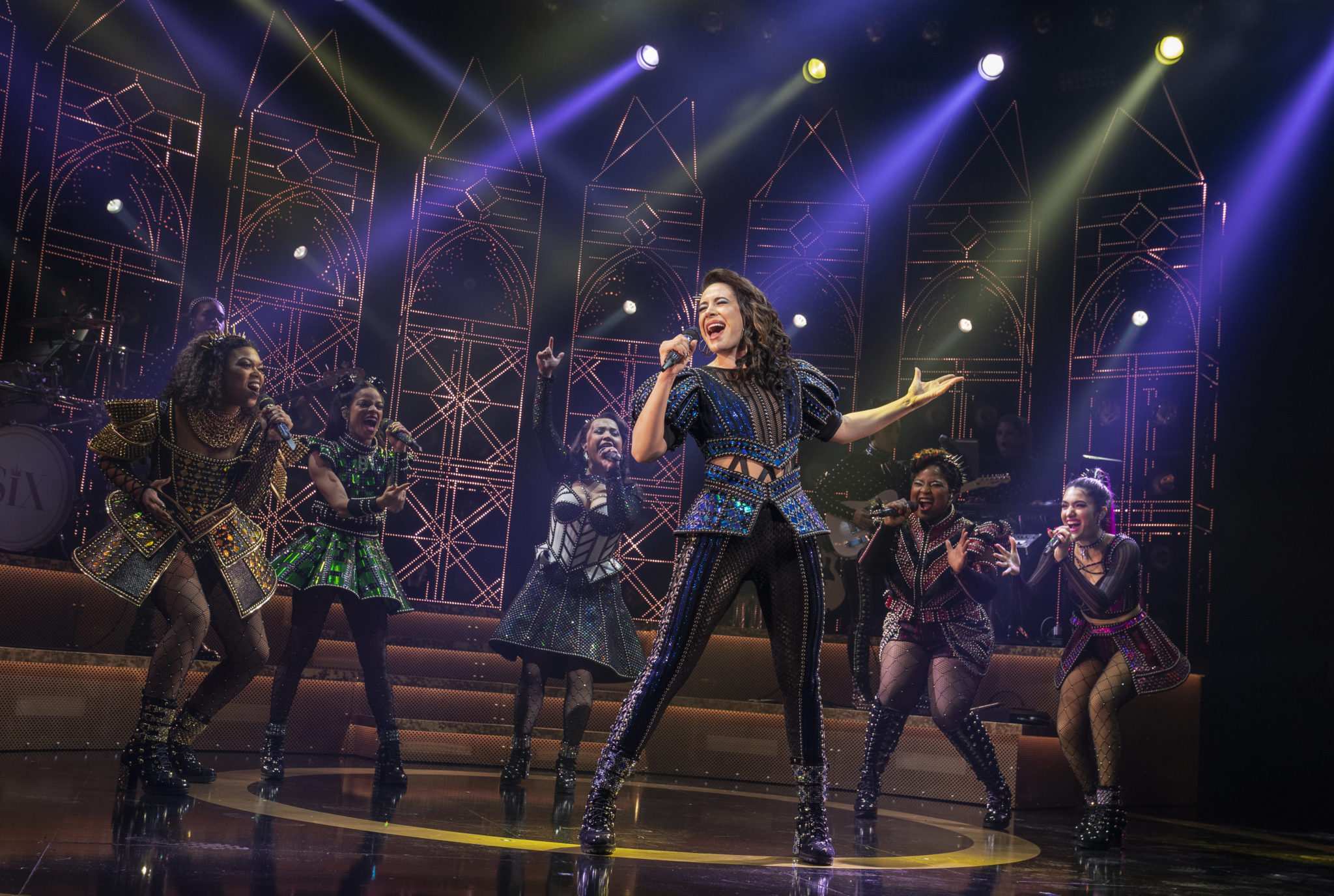 In turn we hear from Catherine of Aragon (Khaila Wilcoxon), which Beyoncé and Shakira in "No Way" to Anne Boleyn (storm lever), inspired by Lily Allen and Avril Lavigne in Don't Lose Ur Head for Jane Seymour (Jasmine Forsberg) in "Heart of Stone", which is inspired by Adele and Sia to rap/sing their story, to fourth wife Anna von Kleve (Olivia Donaldson) in "Get Down" whose "Queenspirations" are Nicki Minaj and Rihanna to Katherine Howard (Didi Romero) with "All You Wanna Do," which nails a combo of Ariana Grande and Britney Spears, and finally survivor Catherine Parr (Gabriela Carillo) with the killer ballad "I Don't Need Your Love" and whose avatars are Alicia Keys and Emeli Sandé.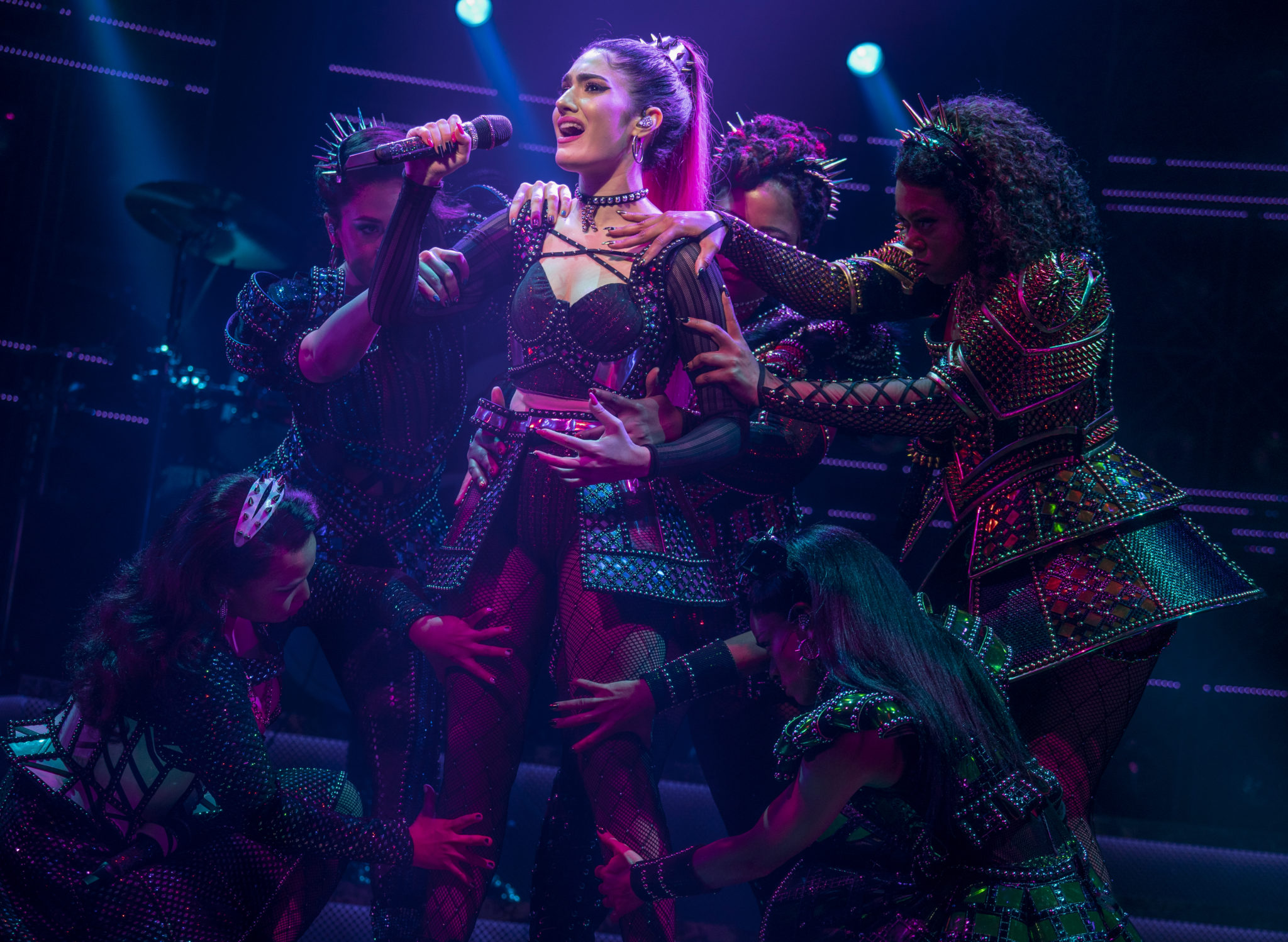 With book, music and lyrics by Tony Marlow and Lucy Moss and directed by Lucy Moss, SIX has won a total of 23 awards, including the Tony Award for Best Original Score (Music and Lyrics) and the Outer Critics Circle Award for Best Musical, and the show's album hit stratospheric streaming heights in its first month.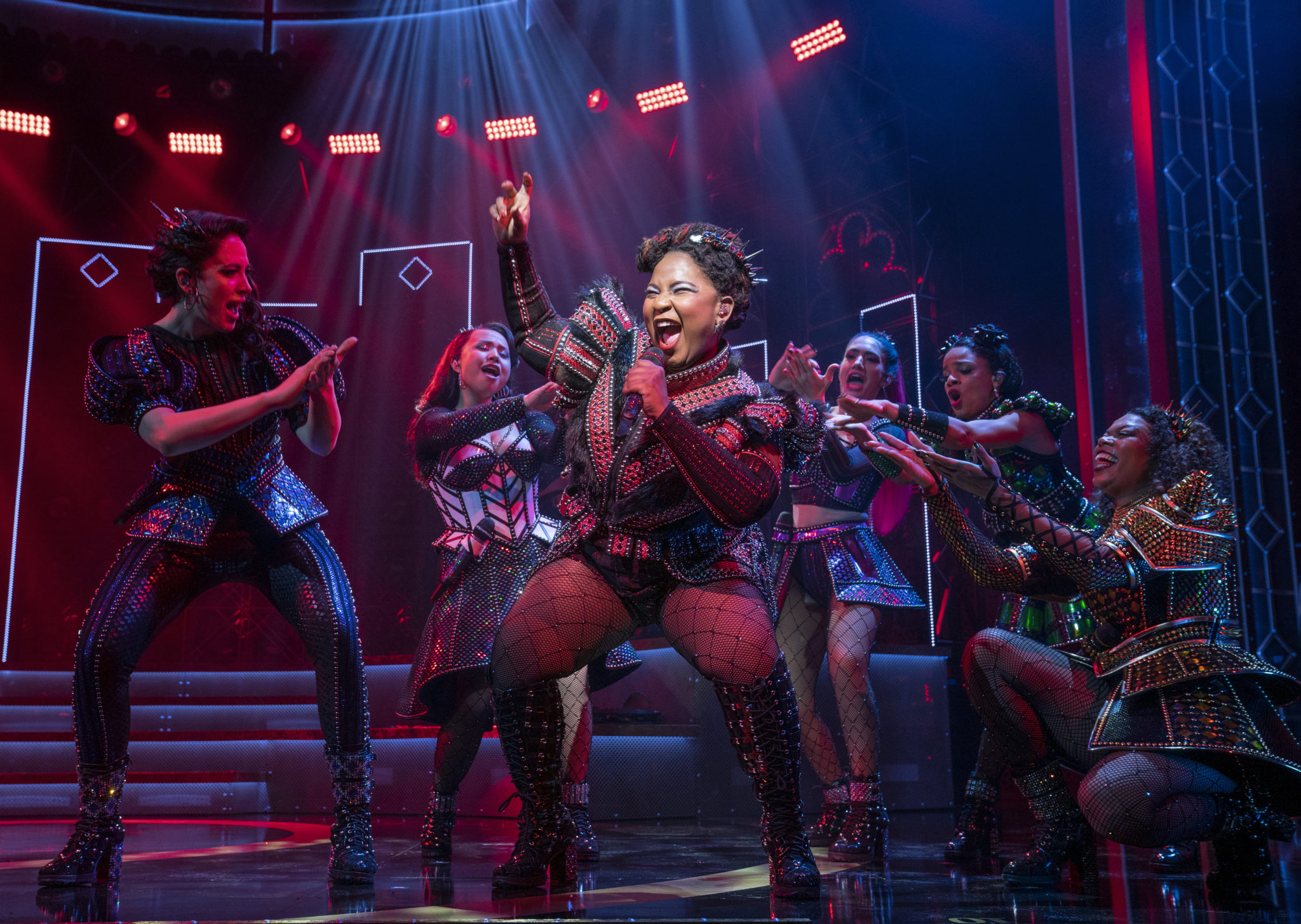 Originally performed in England by the Cambridge Musical Theater Society, the costumes are sensational, the lighting is laser sharp and the band on stage is on point. And while I thought I heard nuances of Madonna in the character of Catherine of Aragon and Lizzo in Donalson's portrayal of Anne of Cleves, you'll no doubt recognize the vocal styles of some of your own favorite pop stars.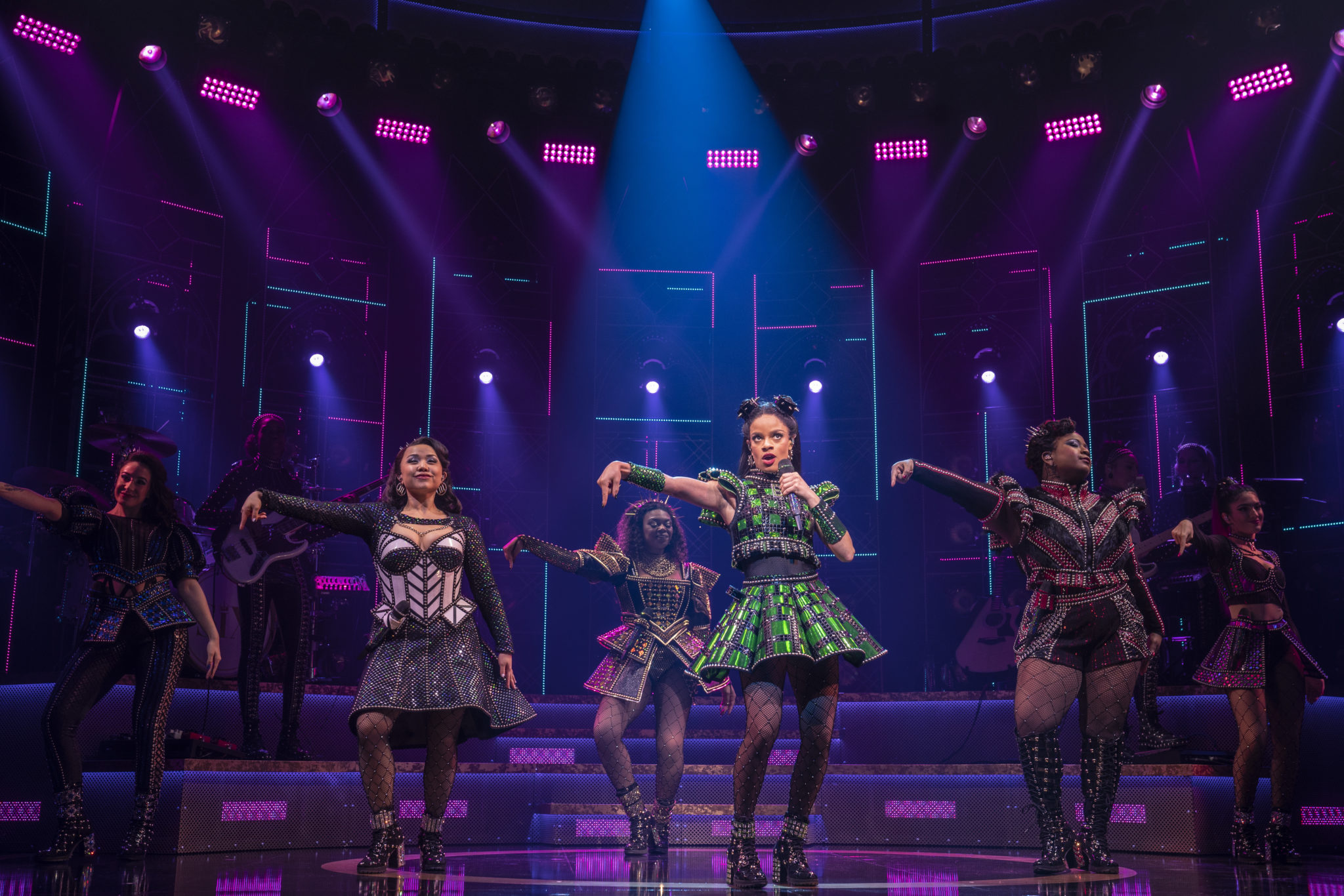 choreography by Carrie Anne IngrouilleScenic design by Emma BaileyCostume design by Gabrielle Sladelight design by Tim DeilingSound design by Paul Gatehouse and orchestrations by Tom Curran.
Highly recommended!!!
Until 4.9th at National Theater DC1321 Pennsylvania Avenue, NW Washington, DC 20004. For tickets and information, visit www.TheNationalDC.com or call the box office at 202.628-6161.
For more local theater reviews, see Zebra Theater Page.


Post Views:
0